Battery Navigation
Professional Camcorder
PDA & Smart Phone
Laptop Computer
Video Camcorder
Digital Camera
Cordless Phone
Cellular Phone
Barcode Scanner
Two Way Radio
eBook Reader
Remote Control
Dog Collar
Baby Monitor
Portable TV
Surveying Equipment
Medical Equipment
Game Player
MP3 Player
DVD Player
GPS Receiver
XM Radio
Bluetooth
Photo Printer
Friendly Links
Sunpow Power Solution
/td> td="">/> td="">/>>/>/tr> tr="">/> tr="">/>>/>
/tr>/tr> tr="">/>
/td>/td> td="">/>
Blog For Battery
/td> td="">/> td="">/>>/>/tr> tr="">/> tr="">/>>/>
/tr>/tr> tr="">/>
/td>/td> td="">/>
Broadcast Update
/td> td="">/> td="">/>>/>/tr> tr="">/> tr="">/>>/>
/tr>/tr> tr="">/>
/td>/td> td="">/>
Chinese Medicine
>/>/tr> tr="">/> tr="">/>>/>
Ads
Sun Oct 09, 2016 10:03 pm

witbat.com, Zhuhai

Sun Oct 09, 2016 9:53 pm

Admin, Zhuhai
Toyota Motor Corp unveiled a prototype of its all-solid-state battery Nov 18, 2010, in Japan. It is a laminated cell measuring about 10 x 10cm.
Four sets of positive electrode layers, solid electrolyte layers and negative electrode layers are laminated, and the average voltage of the cell is 14.4V (3.6V x 4). Because Toyota exhibited the cell right after it was charged, it output a voltage of 16.26V (4.065V per layer).
The positive electrode, negative electrode and solid electrolyte of the prototyped cell are made by using lithium cobalt dioxide (LiCoO2), graphite and sulfide, respectively.
Toyota is actively engaged in the development of all-solid-state batteries and lithium-air batteries as next-generation batteries. Especially, when an all-solid-state battery is in an ideal state, its lithium spreads faster than electrolyte, making it theoretically possible to realize a high output power.
Furthermore, all-solid-state batteries are safer than organic electrolytes, which burn at high temperatures. And because they do not contain a liquid material, their packages can be simple.
Toyota confirmed that the prototyped all-solid-state battery can be used at a temperature of 100°C. At this temperature, existing lithium-ion rechargeable batteries using electrolytes cannot be used because their electrolytes boil.
All-solid-state batteries have a problem that a material is produced in a chemical reaction between the boundary surfaces of positive electrodes and solid electrolyte, increasing resistance. To solve this problem, Toyota reduced the resistance of the boundary surfaces by 99% by coating the surfaces of positive electrode materials with ceramics with help from the National Institute of Materials Science (NIMS).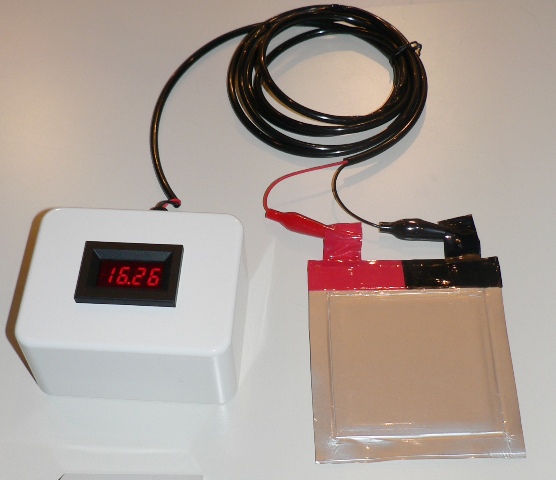 Tech-On

westvlane




Posts

: 32


Points

: 96


Reputation

: 0


Join date

: 2009-11-30



---
Permissions in this forum:
You
cannot
reply to topics in this forum